Licensed to grow only top quality grasses
Transportation
We offer a fleet of tractor trailer rigs providing dependable, prompt, and courteous service. Mechanical off-loading is available using some of the most modern equipment available. This service allows our customers the convenience of having their sod placed on the job site for easy handling and unloaded without them having the major expense of a forklift.
We try to work with our customers and find out what their needs are, then provide quality and dependable transportation with reasonable rates.
Contact Us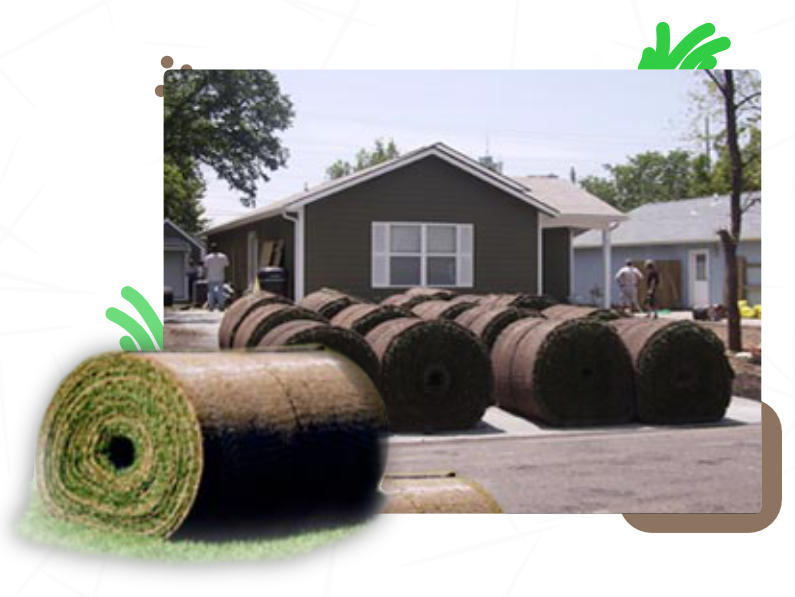 Licensed to grow only top quality grasses
Frequently Asked Questions
Once grass is established, shaded areas continue to require less water than full sun areas. Again, a fungicide may be needed during hot rainy periods when grass blades remain moist for prolonged periods to reduce grey leaf spot and brown patches. For an established shaded lawn, a good rule of thumb for watering is to allow grass to wilt slightly, apply up to, but no more than one inch of water; only water again when there is no more wilt. There are occasions when spot watering is necessary.
Selection of the best turf grass for your situation is a somewhat subjective situation. First, you must consider varieties that perform best in your local climate and soil type. Second, you should look to varieties that combine the overall qualities that are most important to you; aesthetics, maintenance requirements, environmental aspects, etc.
There is a common misconception that seeding is the best way to go because it is much less expensive than sodding. In reality, sodding turns out to be less expensive over time once such cost as increased maintenance and repair are accounted for. Add to that the instantaneous and finished look you get with sod and it is clear to see that sodding is preferable in most instances.
Licensed to grow only top quality grasses